So you've found a company that finally meets your investment criteria. They have a stellar business concept, a solid business plan, sound financial projections, the right people on their team, and an aggressive marketing plan to grab sizable marketshare. Congrats! Full Steam Ahead!
Before you invest, however, there is one essential factor not to be overlooked in your potential investment endeavor. This one thing, could be the difference between getting the ROI you deserve, or simply wondering how it all went wrong.
This one factor is of such great imperativeness, that it's equally, or possibly even more important than their actual business model, their financial projections, or their marketing plan combined!
It's that of their Website.
An Online based company, is only as good as the website itself. Failure to overlook this, is completely detrimental to the business venture as a whole.
The number one way to protect your investment and get the ROI you deserve when investing an Online based company, is by selecting the correct Website Design and Development company to create the new website for your investment endeavor.
The KPI's for a Successful Website: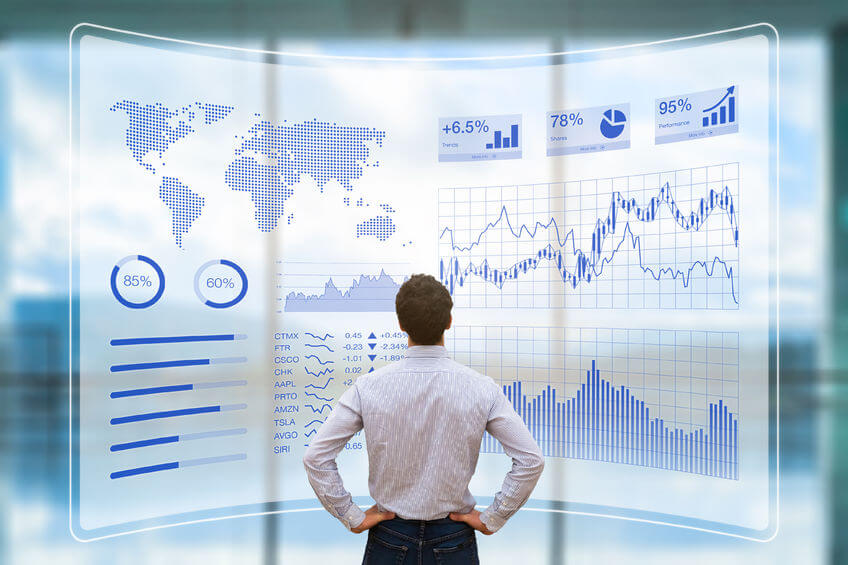 Designed to Convert Visitors into Customers

A Seamless Navigation on the Website

Handling ANY number of website visitors on the website at any given time

How Fast the Website Loads

How Easy it is to Purchase on the Website

Superior User Experience and User Interaction

Strong "Call to Actions" Throughout the Website

SEO Optimized for Search Engines

The Quality of the Website Content Written
The website investment, for an Online Based company, is where a key portion of your investment should be going into.
Whether website visitors realize it consciously or subconsciously, if they don't have a great experience on your website, they won't come back. It's that simple.
You can have the best business idea in the world, however if it's not properly executed on a website for an Online Based company, the entire investment is already at a loss with zero way of recovery.
How to Combat this as a Tech-Savvy Investor: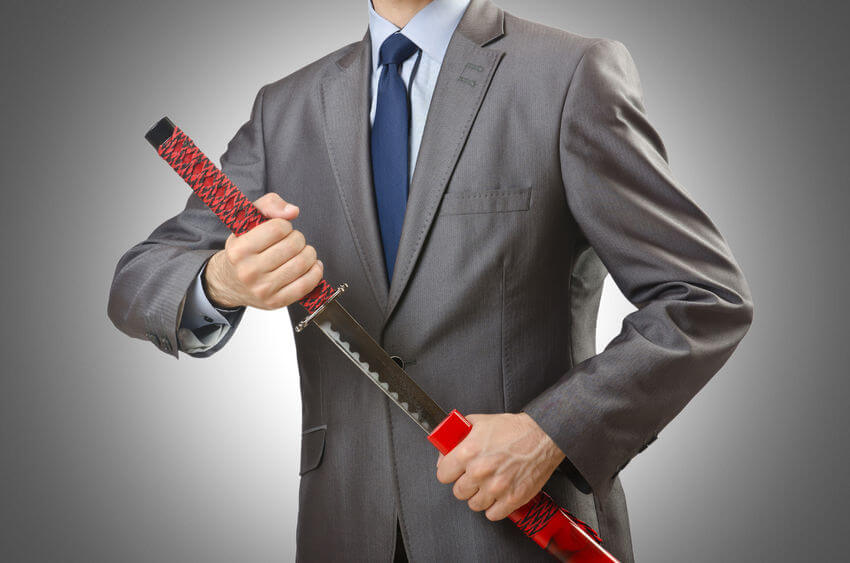 In short, find a Website Design and Development that can deliver the perfect website every time, and have them become your trusted partner in your investment endeavors.
Going this route is actually a Win-Win for both you and your Investment Venture.
Why? Two reasons…
1. You're Viewed as a Trusted Resource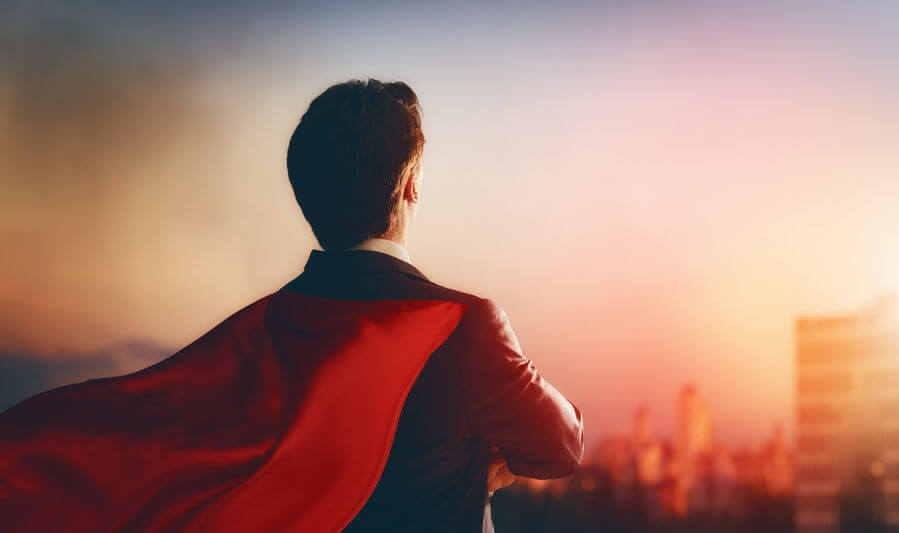 Surprisingly, chances are considerably good, that while the company you're looking to invest in might have a great idea concept, business plan, marketing strategy, and financial forecasting…they will have absolutely no clue about what to look for when it comes to selecting a website design and development company to create their amazing idea in order to bring it to life!
And that's where you come in! By providing the website company that you've partnered up with to the company you're investing into, you'll actually be helping them significantly!
They can then continue to focus on everything that makes them unique and special, while taking the technological side of things off their plate (at least as far as their website is concerned).
They no longer have to search around to find just the perfect company to design and develop their website, because you've done it for them!
You'll be viewed as a Trusted Resource by helping them succeed. You'll also be strengthening your relationship with them in this newfound partnership.
2. You're Protecting Your Investment & Maximizing Your ROI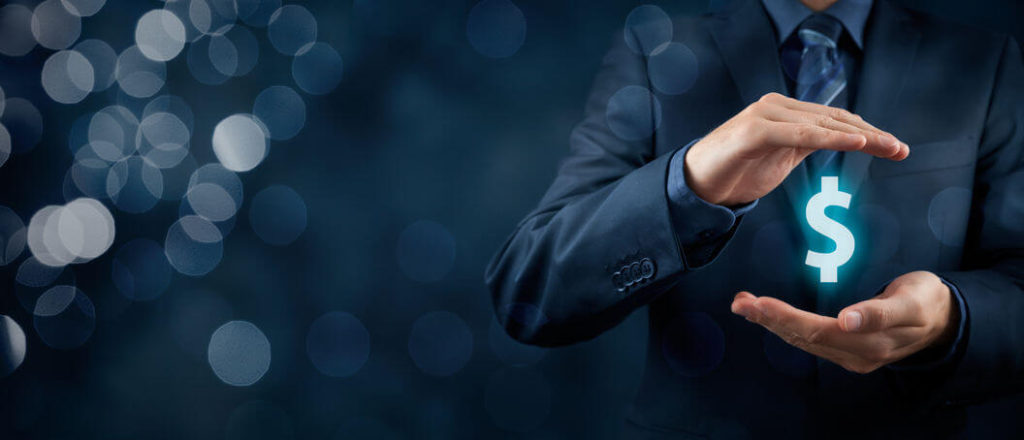 The scary part is, while the company you're looking to invest into is significantly enthusiastic about their new venture, in the midst of them trying to get their ducks in a row, they'll simply hire the first website company that comes along that they feel understands what they are trying to accomplish without ever vetting and researching the website company to make sure they can actually successfully handle creating the website properly.
This puts you at significant risk!
Unfortunately in the web development industry, it's extremely notorious for website development companies to simply create "quick and cheap". They don't have any vested interest into your company, and even if they did, they don't possess the skillsets to create a proper website that gets you the results you're looking for.
The last thing you want is a website that has bugs, glitches, malware, or features that don't function properly.
The sinister effect of most websites is that they are created in such a way where they seem to perform "perfect" when launched, and then 3 weeks, 3 months, or 3 years later, you're left with an onslaught of issues to deal with, which is killing your customer acquisitions—and your ROI.
The reason for this is that the website was coded in such a way that was never coded properly on the backend of the website to begin with. Little to no thought or care was put into the coding of the website, and thus leaves you hanging, not knowing this until after the website has been launched when you find the mountain of issues weeks or months later.
The most important thing to remember, is that as the company you're investing into starts to grow, their website can't handle it, and can't add any new features because of the existing bugs, and the conflicting issues of programs within the website.
At that point, it would cost just as much (if not more) to fix the mountain of issues, than it is to simply rebuild it from scratch all over again.
CONTROL YOUR RISK!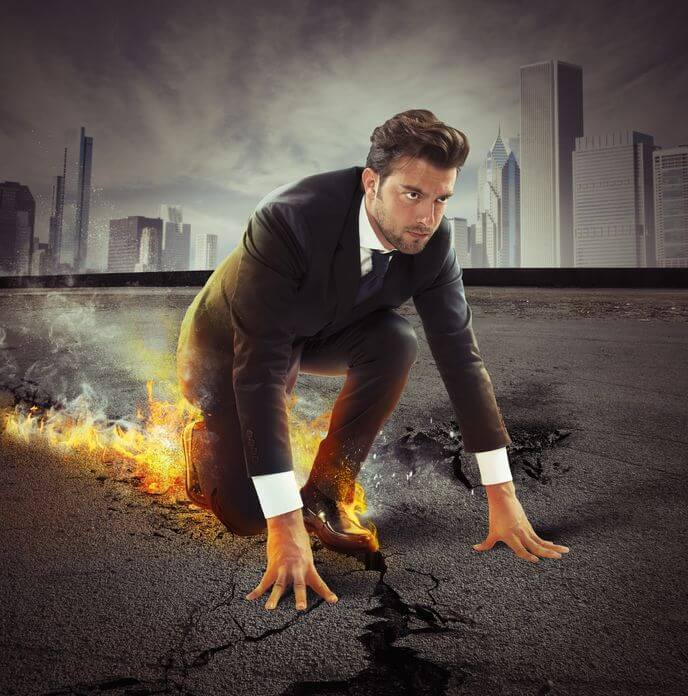 Based on all the reasons listed above, you want to make sure that the company you invest in has a great website so that your investment is a smart one.
The level of investment into a website for an Online based company, helps determine the level of ROI you can expect to receive.
By connecting and introducing the company you're investing into, to the website design and development company you've partnered with, you can know with absolute certainty that their website is going to be positioned for maximum revenue generation.
This helps ensure that the potential for immediate and future ROI is a strong one.
This is why it's essential to partner with a website design and development company that you can trust to consistently deliver for you in each company you invest into.
It's the smartest way to protect your investment, control your risk, and get the ROI you deserve!
How to Pick the Right Design and Development Company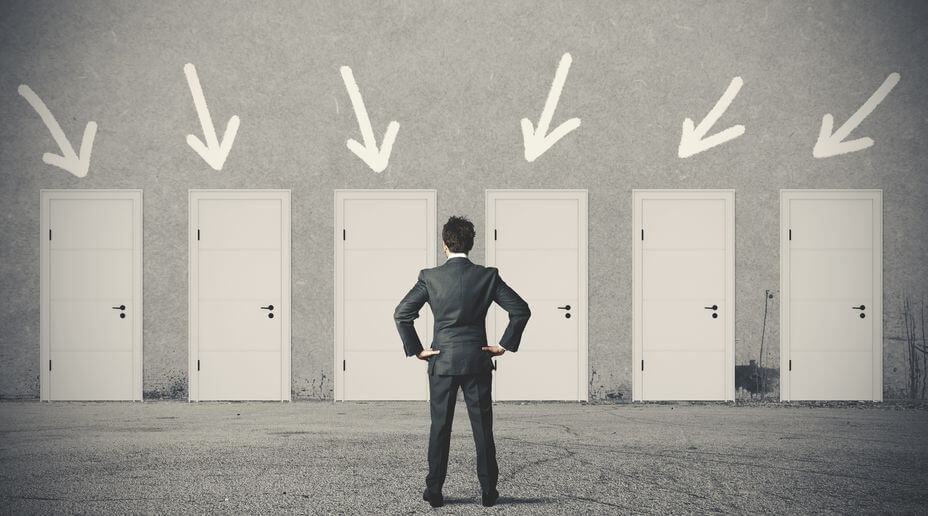 Trust:

The number one most important factor when partnering with a website company, is absolute trust. If you don't have that in place, no sense continuing with that website company.

Skllsets:

Does their team of a designers and developers possess the essential top level skills to create exactly what your investment venture needs? Look to see what type of websites they continuously create and specialize in.

Insight and Guidance:

Are they machines and only do what you ask them to? Or are they Solution Architect's and help navigate you to best practices.

Connections:

Do they have connections to, or on their team, top level writers, SEO specialists, website legal team, hosting and email providers, maintenance specialists, videographers, website security specialists, etc.

Reviews:

Look to see what clients are saying about them. Check online reviews or

testimonial videos

. Ask for

references

.

Years in Business/Experience:

You need a website partner that has 'been there, done that' in the sense of helping you navigate through any challenges or unknowns in anything related to the website.

Process:

What's their

process

like? Is it a fun, yet thorough process? Or is it a vague and cumbersome process. Do they actually deliver on or before the date they tell you? Do they set up milestones and give weekly updates? Do you know exactly what to expect during each step of the process?

On Going Maintenance:

Are they going to leave you high and dry, where they are nowhere to be heard of after they create the website for you? Or are they constantly making sure the

website is working and functioning properly

. This will help make sure that website visitors and customers have a great experience on your website, protecting your investment, and maximizing your ROI each month.

Vested Interest:

Are they willing to forgo partial payment in exchange for a percentage in revenue sharing? This is symbolic that they care about what you're doing, and will help ensure quality of the website long term.
On top of all this, you want a partnership with a website company that can meet all your needs—as well as the needs of the company you're investing into.
Do you want your investment to be significantly and monumentally safer?
Then Levi Marketing is the website design and development team for you!
Why Choose Levi Marketing as your Trusted Website Design & Development Partner?
Levi Marketing Creates Websites that are Primed for Maximum Revenue Generation.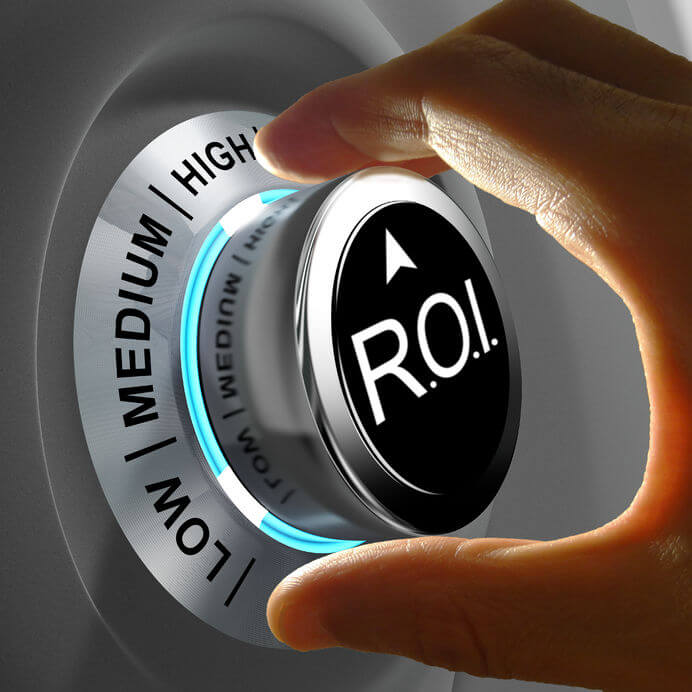 All Websites are 100% Custom Designed and Developed
Everything we build is 100% custom designed and developed. This ensures that you're not getting some cookie cutter template with a mountain of issues, and no chance of scaling the website as the company you're investing into grows. We build all of our websites in such a way, that you can grow into, vs. out of. Thus, ensuring the long term success of the website.
We Have a Stellar Team that Gets Results
With a team of 40+ designers and developers, there's no project too large or complex that we can't handle.
Our Team Members Specialize in:
UI/UX Design

Ecommerce Magento Websites

Premium WordPress Development

Sitecore Development

Straight HTML Development

API Integrations

Automation & Scripts

And more!
We Code 100% Clean
On top of building 100% Custom Design & Developed, we code 100% clean. This means that our websites will be built properly to begin with. So that three months—or even three years—from the moment the new website is ready to go LIVE, there will be zero issues, bugs, or glitches on the website. This instills the greatest user experience for website customers, protecting your investment, maximizing revenue generation, and helps get you the ROI you deserve!
11yrs in Business with a Stellar Reputation
With winning multiple awards and going to the Nth degree for our clients, it shows! Check out our latest Testimonial Video!
Our Process
We strive to have a pain free experience for our clients in their website project. From years of experience, we've learned the best practices how to create the perfect website, in the most efficient ways possible.
Our Astute Attention to Turnaround Times & Deadlines
As always, however especially when your dollar is on the line, we make absolutely sure that if we say that your website will be ready by a specific date, we'll deliver it on that date. No quality compromised.
Optimized for SEO
A website is no good if you can't be found on the search engines. We build websites in such a way, that you're quickly coming up on search engines. Google loves our websites!
Optimized for Desktops, Laptops, Tablets, and Mobile Devices
100% of the websites we create are not only 100% website responsive to any device, they are specifically designed to be optimized to any device the user is viewing the website. This helps ensure a seamless customer website experience.
We Genuinely Care About What We're Creating
No one else quite cares about creating quality websites like we do. We focus on detail and put the time that it takes for proper coding.
Get Started Today!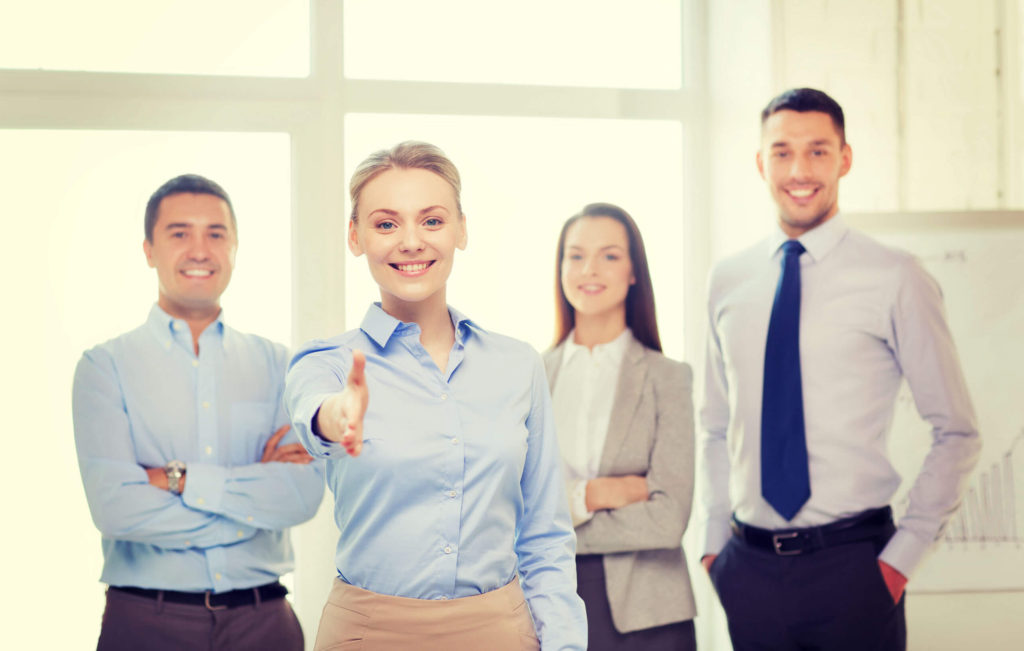 Contact Levi Marketing Today to discuss a partnership before you invest in an online company. With us, you'll know the companies that you're investing into are getting top notch services, you're protecting your investment the right way, and you're maximizing your ROI!